HSK Examination Books (All Collections)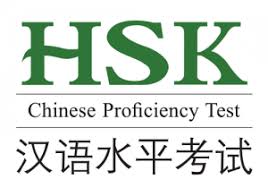 The Chinese Proficiency Test (HSK Exam) is an official test system of Chinese language set by the Ministry of Education of the People's Republic of China. It is an international Mandarin language testing system and is required by most of universities in China as the entry requirement for those who wish to enroll into mandarin-medium courses in China´s universities and work in China.

For your information, EDU Mandarin is one of the institutions that provide consultations, registration, spelling of related books services for HSK Exam in Kuala Lumpur. Contact us if you wish to sit in near future.
---
让孩子念国际学校后,仍然可以继续修读华语吗?答案是肯定,无论是国际学校IGCSE或其它源流的中学课程,都保留了华语科目,而且程度不浅喔!
上周,有家长致电询问卓越汉语,告知一班欲让孩子在中学高级学校继续修读华语的家长,必须在"HSK" 与 "IGCSE Mandarin as First Language"间为孩子做出选择。
两者的差异在何呢?我们为此特别制作视频,为您做专业解答。
Subscribe to our Youtube Channel : https://bit.ly/2KquEQw
---
---