For those who NEVER learn mandarin language, Class started soon!
Online Class: Adult Class for Beginners: 10 hours, 10 weeks, 10 Classes, Only RM250
1. Mandarin phonetic system – Pinyin
2. Basic writing strokes & strokes order in Chinese characters
3. Numbers
4. Greetings to
5. First Meeting
6. Nationality & place of one's origin
7. Occupation
8. Age
9. Revision
10. Assessment
Course Fee: RM250
GWC Textbook & Workbook: RM 125 (Optional)
Total: RM 375 (250+125)
Materials are optional to buy, If students want to buy the hard copy materials they can buy from us at the usual price (RM125) excludes postage.
Teachers will teach by screen sharing PPT & slides, the recording of each lesson will be shared to students after each class. Students can do revision after class via our e-flash card and software.
Reserve your seat at Shopee: RM20
Buy from Shopee: Course + materials
Pls watch videos below to understand how we conducted the online classes:
Note:
Invoice will be shipped upon completion of order
Student will be added to a communication group where Zoom link will be pasted each time before the class.
---
Company Profile: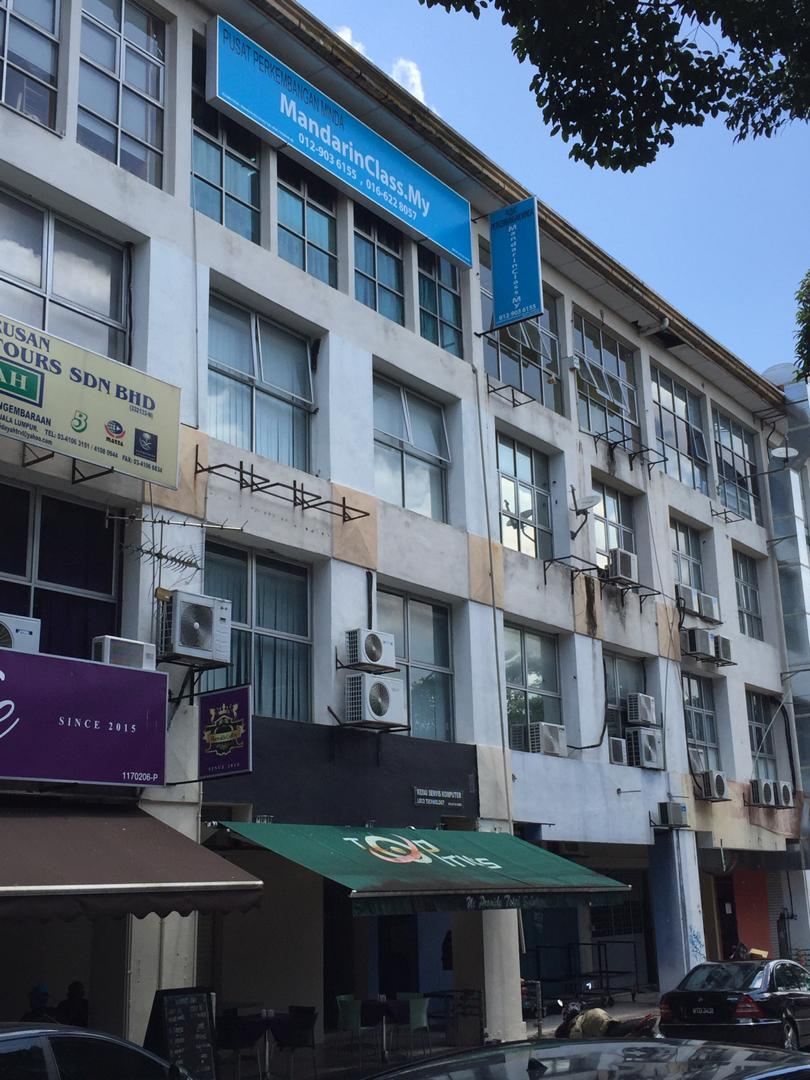 EDU Mandarin is an exclusive learning center for learning mandarin as second language. It is fully owned by the Mandarin Discovery Private Limited Company. We started our operations by renting classrooms around KL areas since early 2005 when mandarin learning culture is yet to be popular in the market.
Mandarin Discovery Private Limited (1066400-M) was established on 16th October 2013. It was successfully registered as Language Center (Pusat Bahasa Mandarin Discovery) (BZ1H 1230) with the Education Ministry of Malaysia to run language and educational programs.
Our headquarter is located at Taman Melawati (KL) and we do have branches/partner centers in Petaling Jaya, Kajang, Puchong, Pandan Indah, Kota Kinabalu & Johor Bahru. We are specialized in teaching mandarin as second language for beginners, intermediate and advanced learners. We provide different services as follow:
1. Mandarin course for beginner who do not have any Mandarin language background.
2. Mandarin course for Malay students who enrolled in Chinese primary school.
3. Mandarin enhancement course for those who have limited Mandarin learning background.
4. Chinese character course for those who can speak and understand Mandarin but couldn't read Chinese character.
5. Online learning via Skype for those who wish to learn mandarin but are staying too far away from our branch.
6. HSK exam (Chinese Proficiency Exam was conducted by the China Government) services. Inclusive of trial exam, registration and per-examination consultation.
7. Sell Chinese learning materials (books and CD), exam-related book and CD and others (mandarin learning related materials)
8. To provide comprehensive range of translation and interpreting services to help businesses and individuals communicate effectively across languages and cultures.
9. To provide comprehensive agency services for foreign students who wish to pursue higher education and learning language in Malaysia. We offer a wide range of services including application assistance, academic advising, and visa application support.
Besides, all of our students will be provided with FREE UNLIMITED Flashcards after class for the online revisions and exercises purpose. All are welcomed to join us regardless of whether you have or do not have formal mandarin education background. Call us for FREE mandarin learning and teaching consultation.